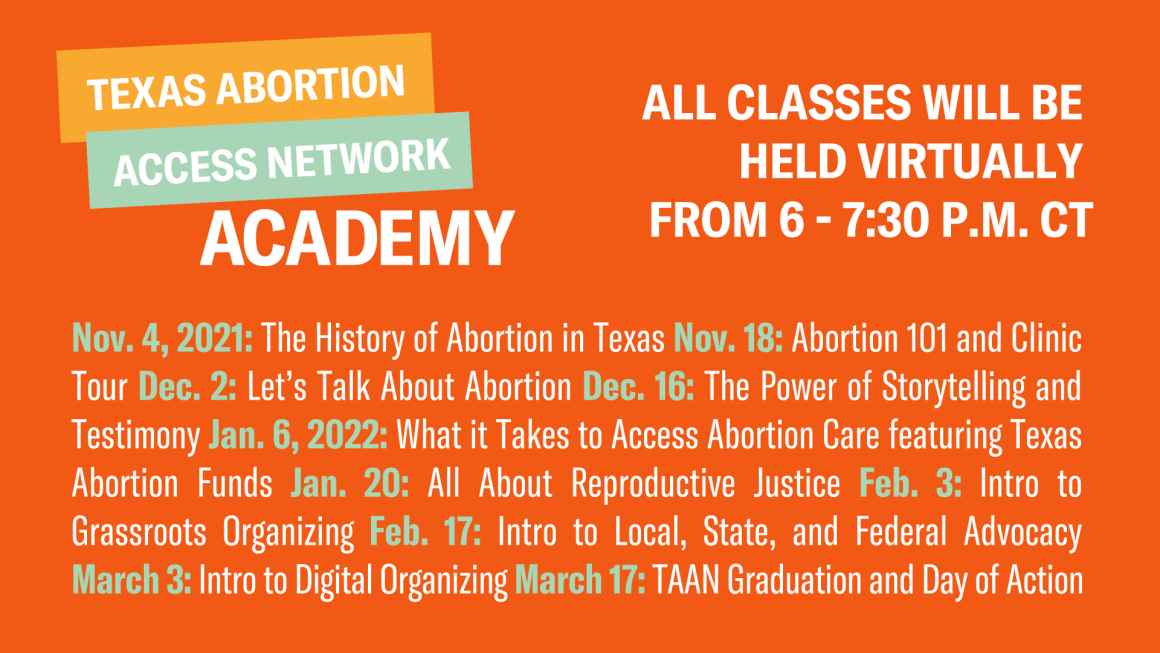 Join our Texas Abortion Access Network Academy and learn to be a leader in your community.
The academy will prepare you to be a leader in your community and the reproductive rights movement by helping you develop the skills needed to be a powerful and effective advocate.
Schedule
All classes will be held virtually from 6 - 7:30 p.m. CST:
November 4, 2021: The history of abortion in Texas.
November 18: Abortion 101 and clinic tour.
December 2: Let's talk about abortion.
December 16: The power of storytelling and testimony.
January 6, 2022: What it takes to access abortion care.
January 20: All about reproductive justice.
February 3: Introduction to grassroots organizing.
February 17: Introduction to local, state, and federal advocacy.
March 3: Introduction to digital organizing.
March 17: TAAN graduation and day of action.