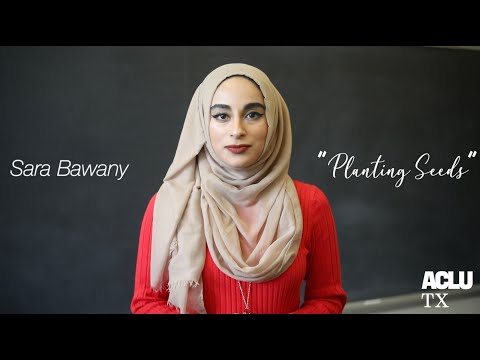 Advocating for our civil rights and liberties is hard work — especially in Texas. But we have the seeds.

In her spoken word poem, "Planting Seeds," Austin-based social worker and poet Sara Bawany reminds us of our human ability to flourish against all odds. It's a timely reminder as Texans advocate for their rights during this year's legislative session.
"I tried to give voice and space to the collective burnout many changemakers feel," Bawany explains. "This poem is an acknowledgment of the hardships and barriers we face. It affirms the hurt and harm we experience. At the same time, it invites us to continue our fight for justice in a new way — by returning to the biology of our bodies in connection with the earth."
May we join together to cultivate new seeds of hope. 
***
Learn more about Sara Bawany on her website and follow her on social media @sara.bawany